Crashed on a Rental Scooter? Know Your Rights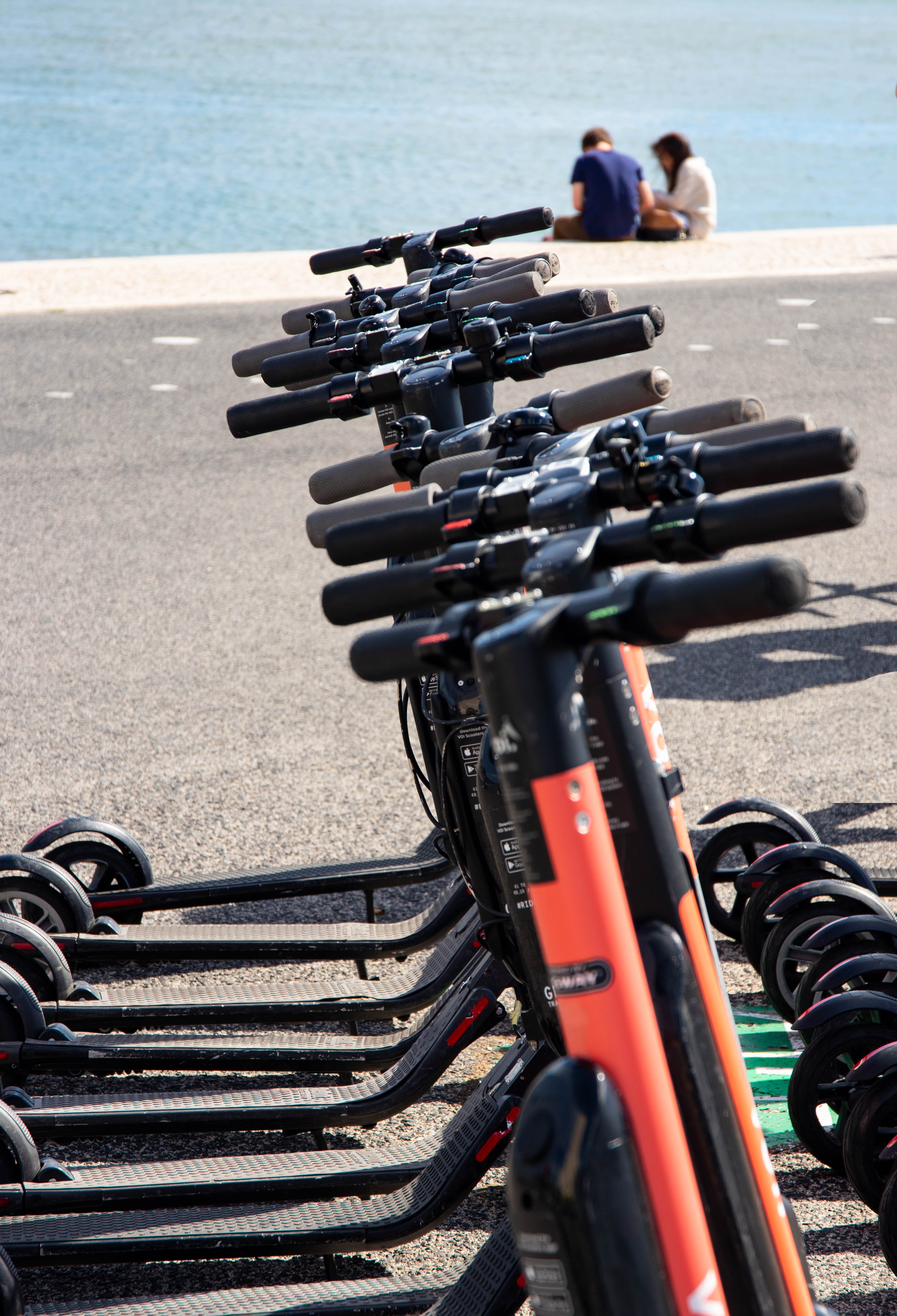 A new rental scooter company made a limited debut in Brooklyn ten months ago, and after the pilot program, more than 1,000 scooters were released for Brooklyners to rent and drive. With these new transportation options readily available, what happens if you find yourself on the wrong end of a crash on a rental scooter? What are your rights?
What are rental scooters?
Companies offer fully electric scooters for users to rent via smart phone app. The approval process is relatively easy. On some platforms, users send a picture of a valid drivers license and current selfie to match. On others, only a small start up fee is required. After being approved, users reserve a scooter through the respective app and are charged by the minute as they ride.
How to stay safe on a rental scooter
Each company offers a number of tips to stay safe. Some electric scooters store helmets in the trunk area of the ride and allow more than one person to ride in safety on the scooter at a time. Others recommend bringing your own helmet for head protection. While driving, the scooters themselves top out at around 30 mph and are not equipped or allowed to drive on highways or across bridges.
Users are recommended to check the tires, breaks, and lights of every scooter they rent and report any unsafe inconsistencies to the company. Basic safety rules apply while riding a scooter. Users must obey all traffic laws and wear a DOT approved helmet.
What to do if you crash on a rental scooter
Most scooter companies covers their scooters and riders with basic insurance to meet the requirements of the state of New York and New York City. According to these requirements, the scooters, classified as a Class B Motorcycle, Scooter, or Moped, must have liability insurance, a driver with a valid license, working headlights, and helmet and eye protection. An inspection and title are recommended but not required.
In the instance of a crash, this insurance covers damages done to other vehicles and victims if the driver of the scooter is found at fault. If you are not at fault in a crash while on a rental scooter, it may be up to the insurance of the responsible party to cover your expenses.
Regardless of the insure held by a responsible party, you have the right to seek compensation for any damages or pain suffered while riding a rental scooter. If you have been in an accident while riding a rental scooter, call our team for a free consultation (718) 238-3100. The personal injury lawyers at Deliso Law can guide you through the aftermath of a crash on a rental scooter.
by Allison Theresa