Preventable Accidents: Slip, Trip, and Fall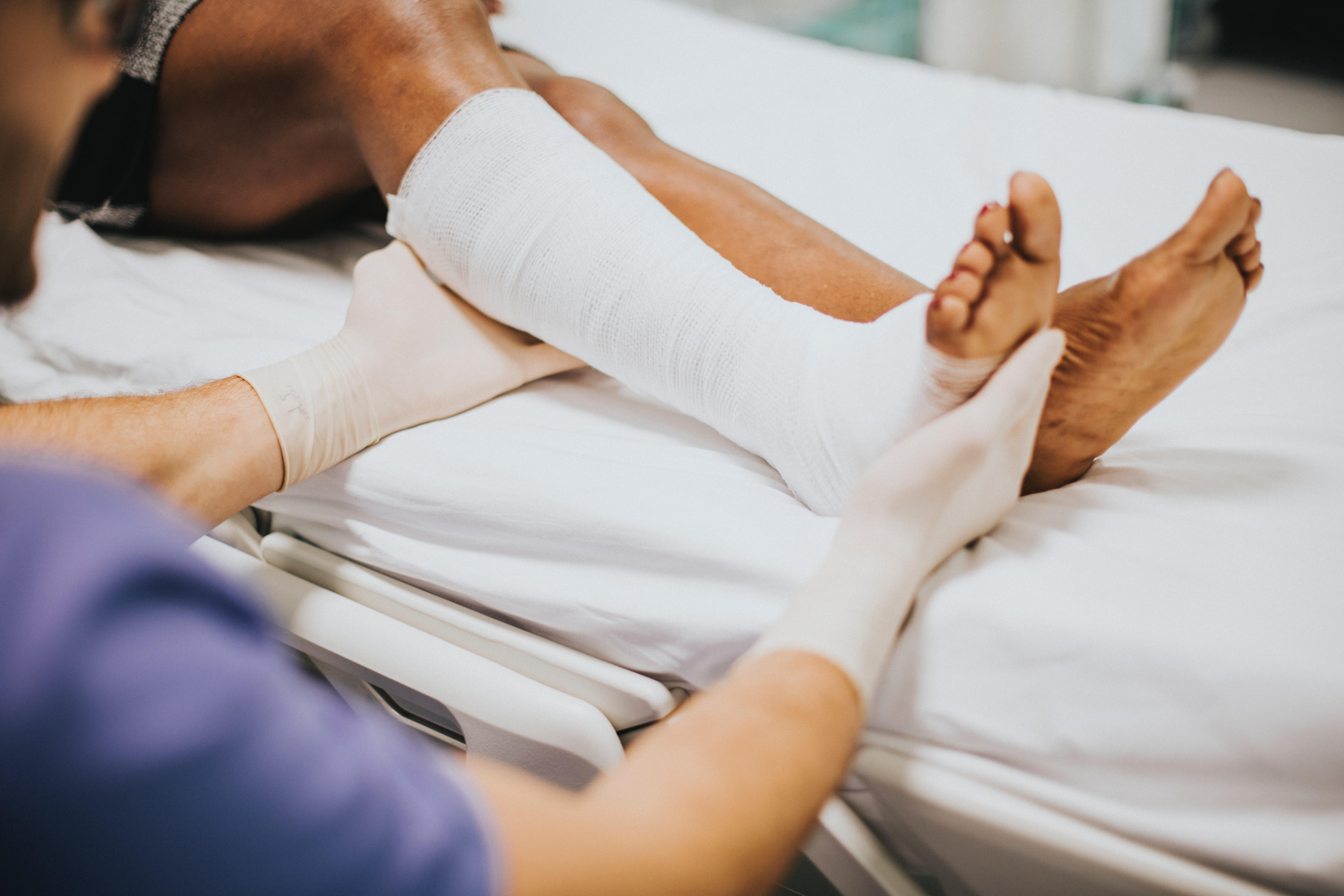 The 2nd leading cause of accidents in the workplace is 100% preventable. Slip, trip, and falls account for 15% of all accidental deaths and 25% of all reported injury claims per year. Only vehicle-related accidents injure and kill more people each year. Negligence, bad housekeeping, and improper gear can all cause a dangerous slip, trip, and fall accident.
Slip, Trip and Falls Caused by Negligence
The law requires those who own workplaces and construction sites to make the area reasonably free from danger. Employees and patrons of the workplace should be able to move freely about without obstacle, and if any obstruction threatens this movement, the location of the obstacle should be noted with appropriate signage or markings. In addition, floors, mats, and anything underfoot should be regularly checked and maintained for structural integrity and flatness. Insufficient lighting, uneven surfaces, and floor or stairway defects could create the perfect conditions for a slip and fall.
Negligent training practices can leave employees without the knowledge they need to protect themselves and others. Encouraging employees to cut corners or skip steps to increase productivity could result in an accident causing thousands of dollars in compensation payments. If an employer has neglected to create a safe space to work, employees or patrons should submit a complaint to prevent any accidents happening.
Slip, Trip and Falls Caused by Bad Housekeeping
Key safety practices are often forgotten or avoided, seen as unnecessary tidying when their true purpose is the safety of all those involved. Simple housekeeping practices can save others from injury. Spills should be cleaned up immediately to avoid leaving a wet floor behind. If a floor is wet or slick from normal work functions or weather, mats should be laid down to assist in making the space safer.
Mats, rugs, and carpets should lay flat and the floors themselves should also be flat or noted with appropriate caution signs. Walkways should always be kept clear of clutter and tools. Equipment doors, dishwasher doors, even filing cabinet drawers can be hazardous if carelessly left open. Injuries from ajar drawers and doors can range from a bruised shin to a wound needing serious medical attention. Though some housekeeping tasks seem excessive, often it is a first line of defense against a serious cause of injury.
Slip, Trip and Falls Caused by Improper Gear
Non-slip shoes prevent slips when the conditions are more hazardous, but every scenario (slippery, uneven, often obstructed, etc.) requires different types of footwear from steel-toed boots to shoes with anti-grease grip. Employees should always have proper footwear for their work environment. Employers should always provide enough gear, like tethering harnesses, tool belts, and head lamps, for every employee that needs it.
When employees or patrons engage in an activity with improper gear, the worst may happen. Ladders should be placed on a solid surface and should never wobble enough for a leg to leave the ground while in use. Operators of ladders should keep three points of contact with a ladder at all times (two feet and one hand or two hands and one foot). Extension and step ladders should have working lock features and be activated before using. The proper gear can prevent a slip, trip, or fall.
Slip, trip, and falls occur in all kinds of environments and are 100% preventable. If you or a loved one is the victim of a preventable injury, call the experienced lawyers of Deliso Law at 718-238-3100 for a free consultation.
by Allison Theresa